In Spanish, milagro means miracle. At The Ranch, that miracle is found in our fitness instructor named Milagros. She's many miracles wrapped into one energetic and fun leader known for her positivity and humor. She's perfect at helping challenge you and adds a touch of attitude adjustment so her classes are a joy.
We'd like to introduce you to Milagros.
Where were you raised?
I have four sisters, and my dad and mom are all from La Paz, Southern Baja, Mexico. It has always felt like I'm on vacation there. There's time to relax and enjoy the ocean. Even working, I could enjoy the ocean views, and life moves slowly there. It's like a permanent vacation.
How did you land at Rancho La Puerta?
Two years ago, my husband and I were living in San Diego and thinking of moving back to Mexico. We started to look for places close to the border and found Tecate and Fundación la Puerta, the nonprofit side of The Ranch. I started a project with them and the Ranch staff focusing on fitness for the community. After a little while, they invited me to work here at The Ranch.
What classes do you teach?
I teach water classes like aqua board and deep-water fitness. I also teach high-energy classes, like bounce, ropes, sculpt and strength, kickboxing, and Bosu. I also lead hikes.
How would you describe your teaching style?
I like to keep it light, fun, and energetic. I connect with each participant, so they get the best experience and feel comfortable. Here at The Ranch, our guests have different levels of physical fitness. I just want them to feel comfortable and get a good workout, even if they are super athletic. Some guests were physically active a while ago, and I work with them on form and routine for a healthy experience.
How did you become a fitness instructor? 
One of my sisters is a fitness instructor, and you know how it is when you're the youngest – you want to be just like your big sister. So when I was a child and playing with my dolls, the dolls always ended up being athletes and playing sports. I was always doing this with my toys. And then I started playing water polo and realized I could be a coach, so I started with my degrees in Physical Culture and Sport. I've always wanted I want to do what I'm doing now.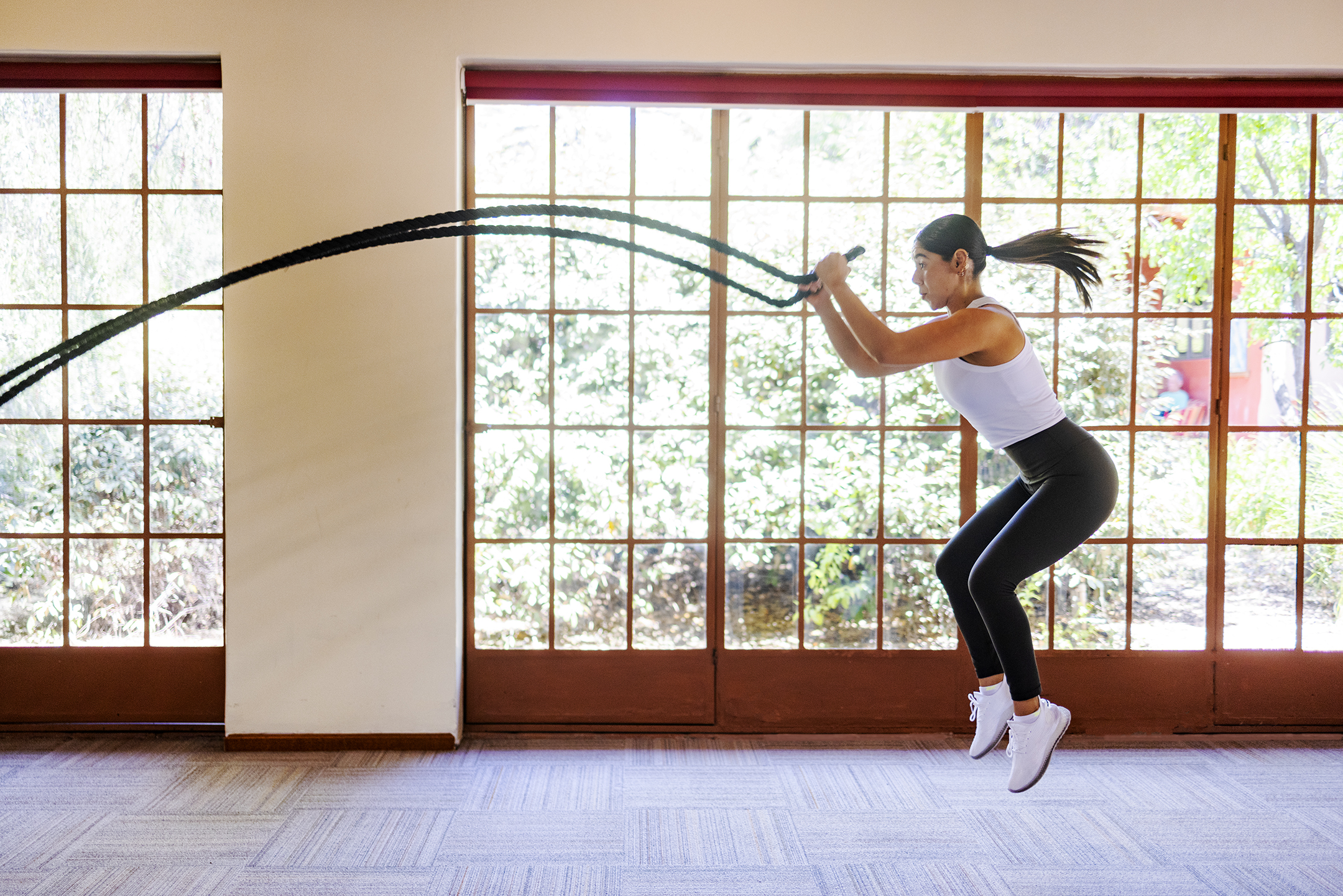 You mentioned water polo. When did you start playing water polo?
I started playing water polo when I was 11 years old because my big sister was a coach. She invited me to go with her. She gave me great advice, I should begin to focus and practice one sport. I saw water polo and was like, okay, that's fine.
I am an organized person. I always like to organize my life to make room for the things that I'm doing. I decided to jump into water polo and try for the national team. I knew I needed to work incredibly hard if I wanted to do that.
In high school, I tried to be part of the national team but didn't make it. When I graduated, and I decided to go to the University, I said okay, I didn't do it like a player. I'm going to do it as a coach. In my first year at the University, I started with a project for women's water polo in Mexico. The following year I was the coach for the national team. We traveled to Cuba, Puerto Rico, Jamaica, and Peru. We took 3rd place at the youth Pan American games, and qualified for the Tokyo Olympics.
I realized I could do whatever I wanted, but I have to be focused, and sometimes even then, it's not going to happen the way I think. And that's not a reason to stop. I had to find a different way and modify the goals that were good for me. And I can help others achieve their goals along the way.
What's your favorite workout or training that you do?
I'm going to have to go with swimming. I always try to do my own Bootcamp on the water, with a medicine ball, aqua board, and the waves in the water, which are so great for strength, toning, and balance. I also enjoy the weight room. I create different routines. I don't like to be on the same routine all the time for me. It's boring. People should change up their fitness routine and exercise to keep it exciting, and our bodies likes the variety.
What workout would you recommend that people do regularly?
Do more than just one type of workout. Finding a balance of activities gives the best benefits. Weights are a great idea. Here at The Ranch, we have many, many, many classes for all levels and interests. If I had to pick two, I'd say water activities are good and add a weight workout.
What would it be if you could give one really good fitness tip?
Discipline, consistency, and habit. For whatever style of workout you want to do, build it into a practice every day. Consistency is going to make your body feel better. One day you'll see and feel the difference. You'll see.
Learn more about our fitness offerings and staff.