This sweet berry crumble recipe comes from Executive Chef Reyna Venegas and her team in the Dining Hall at The Ranch. The 10 mulberry trees at the farm are having a prolific year, and the rains have quenched them to grow exceptionally plump, sweet berries. You could substitute blackberries for mulberries. Enjoy this delicious summery treat.
Makes 4-5 portions
Ingredients for the Filling:
1 cup mulberries (Add substitute for this berry)
1small green apple, cut into small cubes
1 tablespoon brown or coconut sugar
1/2 tablespoon corn starch
1 teaspoon orange zest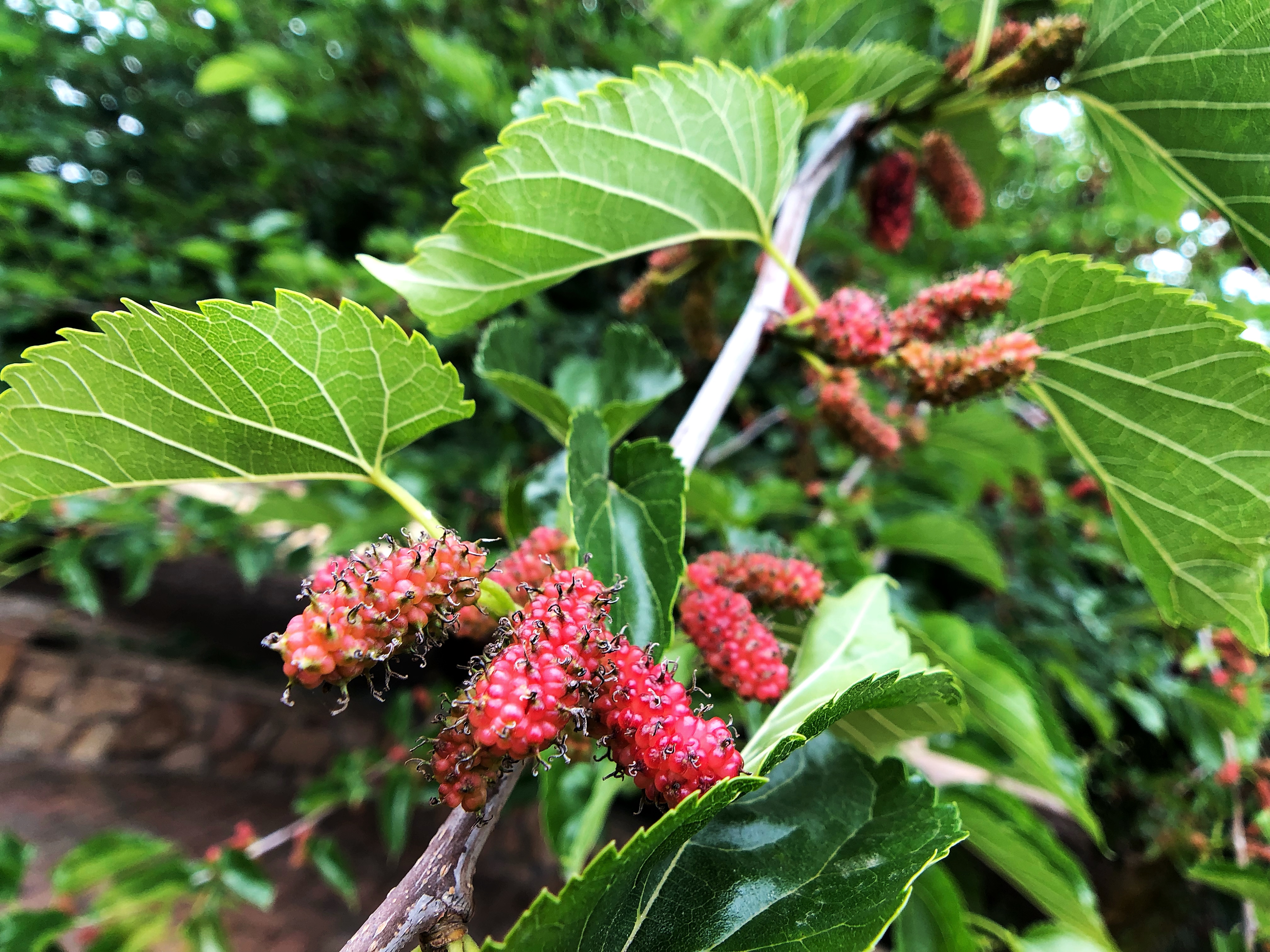 Ingredients for the Crumble:
2 tablespoons gluten-free flour
2 tablespoons gluten-free rolled oats
2 tablespoons brown or coconut sugar
1 pinch of salt
2 tablespoons cold, unsalted butter or coconut oil
¼ cup chopped almonds
½ teaspoon cinnamon
¼ teaspoon cardamom
Directions for the Crumble:
In a bowl, mix the flour, oats, sugar, salt, butter or oil, almonds, cinnamon, and cardamom until crumbly. Be careful not to overwork or heat the dough.
Crumble on a baking sheet and place in the freezer for at least 15 minutes before using. Or, you can freeze the crumble in an airtight container for about a month,.
Directions for the Filling:
Preheat the oven to 375°F.
In a bowl combine the mulberries, apple, sugar, corn starch, and orange zest.
Place the mixture into 5 ceramic ramekins and cover with the crumble. Let sit in the refrigerator for 30 minutes or until ready to bake.
Bake the crumble for 15-20 minutes or until golden and crispy.
Serve hot or warm with a scoop of vanilla ice cream or chilled vanilla yogurt.
¡Buen Provecho!
See more summer dessert recipes and discover excellent guest chefs who'll be teaching at La Cocina Que Canta.