We asked The Ranch's Yoga Instructors to reflect on their yoga practice and their bodies. Below are their answers to the question: "How has your relationship to yoga and your body changed as you've aged?"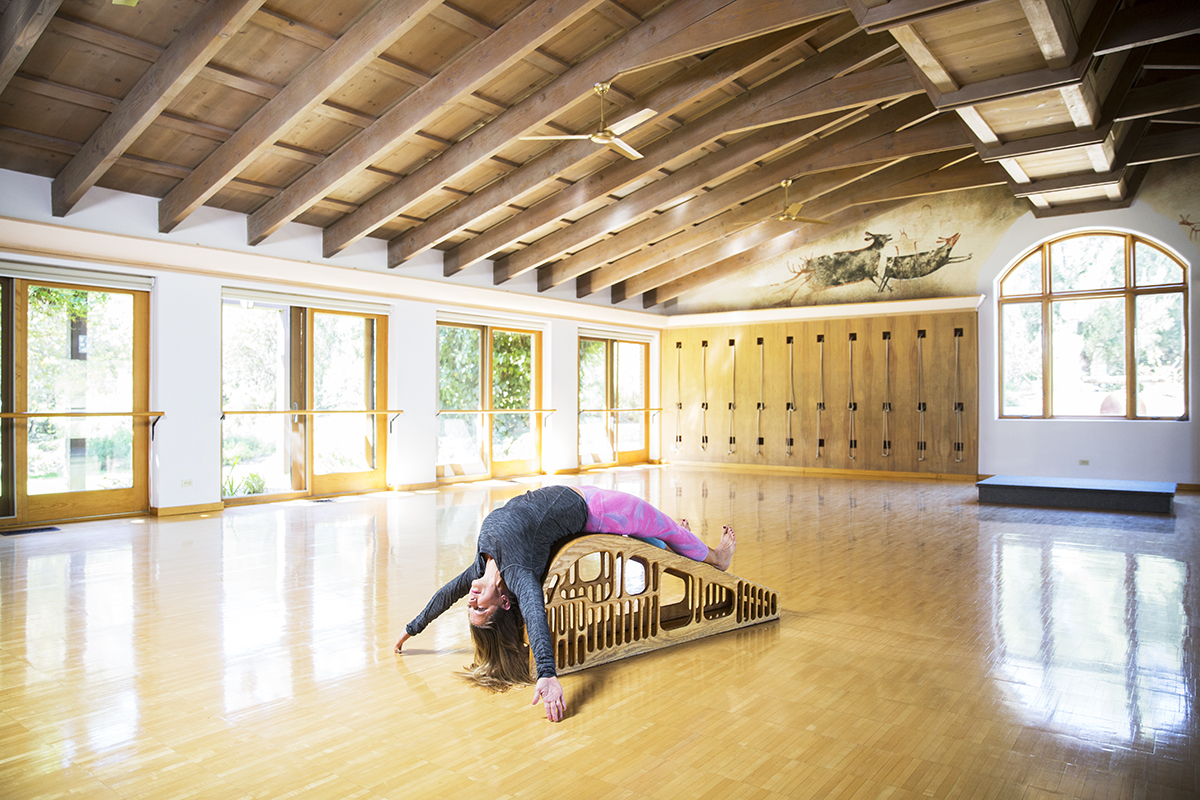 Jennifer DeMarco … is in her fifties.
Between my sophomore and junior years of college, I moved to Florida and worked in a fitness center where I taught group exercises. They offered yoga and it peaked my interest.  I took the time to find a teacher and practice I liked. At first, I wasn't into the spiritual practice, only the physical, and it was demanding. I found yoga to be a thrilling challenge, along with my competitive swimming, track, and cross country. Now, it's reversed.  Somewhere along my life, it changed. It's important when I'm teaching yoga that students learn about the philosophy of yoga.  It's a great opportunity for someone to reflect inward and decide what kind of human being they want to be. I still appreciate the physical aspects of the practice, but it's not my emphasis anymore.
You can make it just a workout, but you can also make it so much more. My practice is my opportunity to not be competitive and not put undo pressure on myself. My advice today to my 20-year-old self? Learn to be, accept what is; not what used to be, not what ought to be, but what is.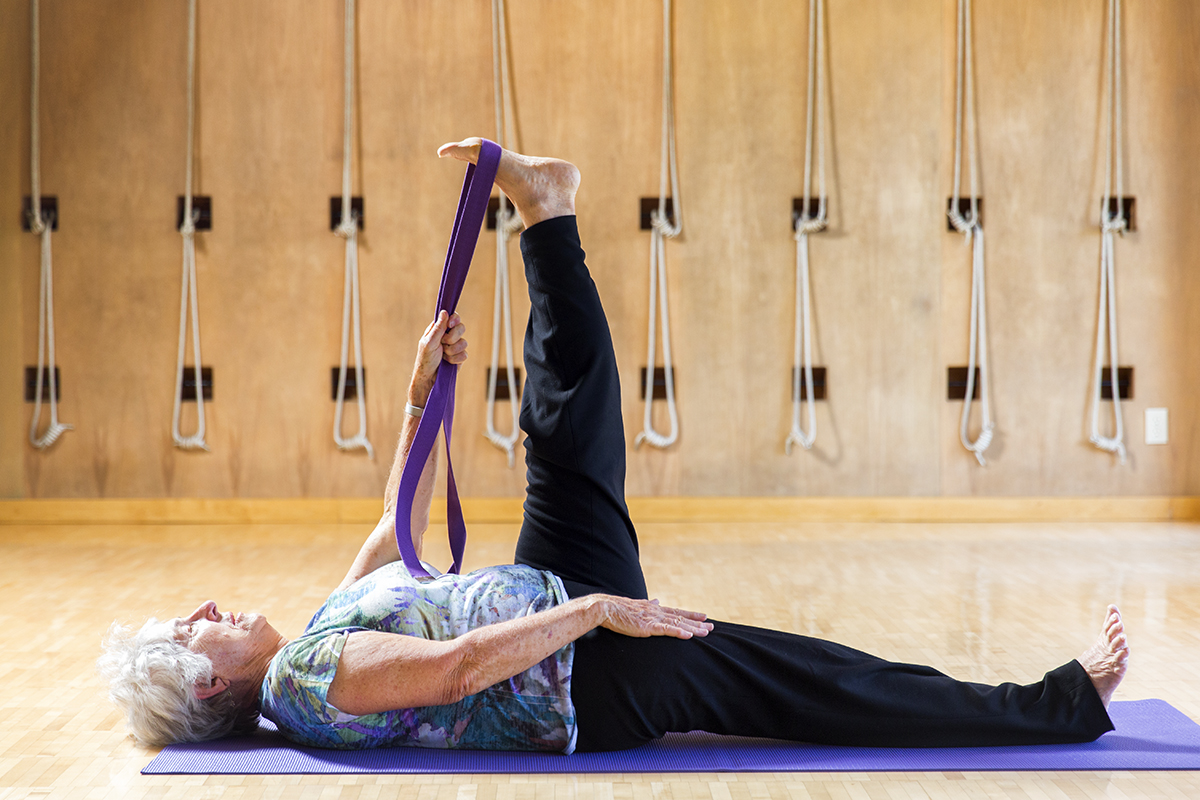 Phyllis Pilgrim ...is in her eighties!
Yoga is juggling; it means to be yoked. Yoga is about finding your balance; family over here, work over here, together. I started yoga in my 20s to be better at athletics.  Then, as life progresses, it became a way to help find a balance of work and family—a life balance.
Now , in my 80s, the question is, 'Can I be happy without putting my leg around my neck?' The answer is YES! My yoga practice is still challenging, and I can do over 80 poses!' My focus now is to maintain integrity in alignment in all the poses and flow with the breath.  This keeps me happy!
"Be happy with what you can do and smile," is  my favorite quote from my yoga teacher B.K.S. Iyengar, founder of Iyengar Yoga.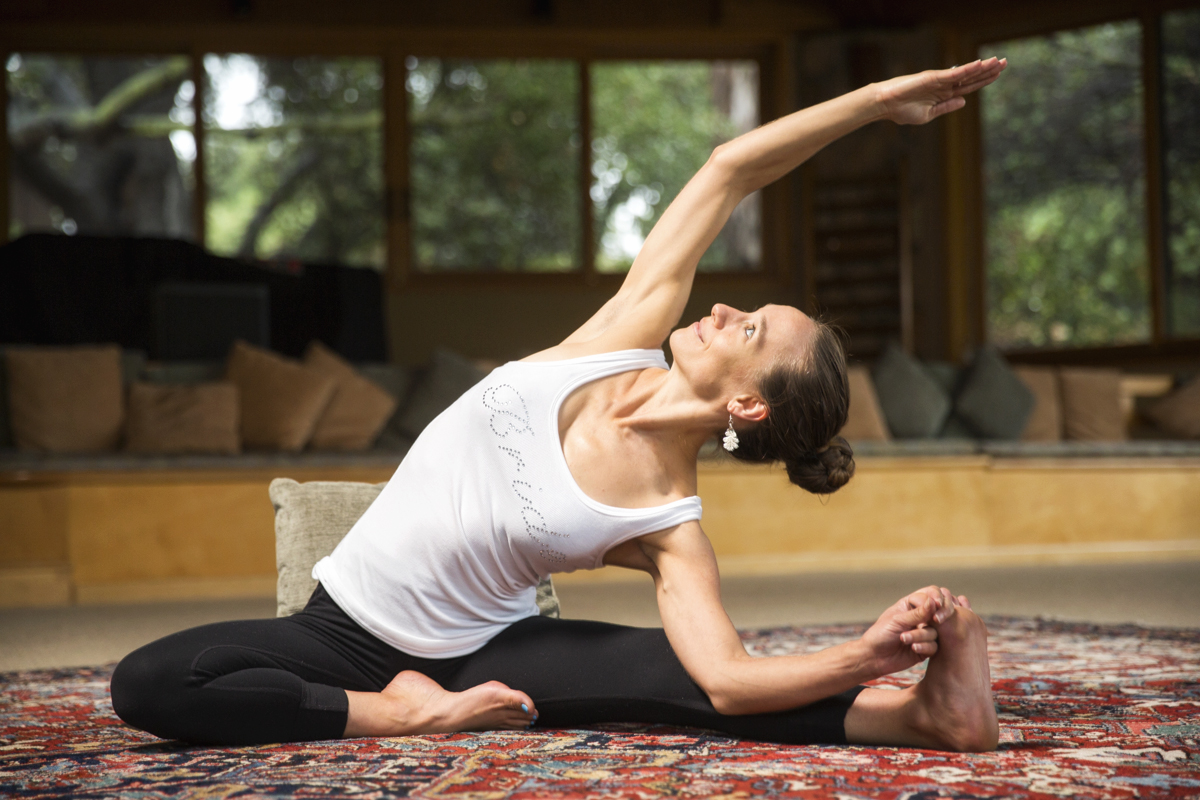 Maya Griggs…is in her thirties.
"I started practicing yoga in my early 20s. I had an illness and discovered that yoga helped me listen deeper to my body's limits and honor where I was in the healing process.  I have always enjoyed gymnastics, acrobatics, and dance; and once I healed fully, the physical practice of yoga, asana, the movements, seemed like a natural continuation of movement exploration. 
Over the years I have discovered that there is so much more to yoga than the physical practice , and this is what really excites me.  Yoga is a way of life and a means of learning how to live with grace through the inevitable ruffles that arise.  Today my practice involves a splash of asana because I do cherish taking care of my body—this vehicle in life—but I am devoted to a daily pranayama, breath work, meditation, and philosophical study as a means of cultivating deeper wellbeing, harmony, joy and liberation.
The Ranch offers classes in the Fundamentals of Yoga, Advanced Yoga, Restorative Yoga and special Yoga Weeks. Learn more about The Ranch's Yoga offerings and fitness staff.