The Ranch's Running Concierge, Martin Ruiz, is nimble on his feet as he runs down a trail at The Ranch.  He recently won first place in his age group, 35 – 39, at the Spartan Sprint in Pala, California. His winning time was 53:06, and he is a sub 1:30 half marathoner. He brings his experience as a trail runner to his new role as Running Concierge. In the interview below, Martin details why you should spend your vacation on the run at The Ranch, and how the Running Program will help you make the most of your running vacation.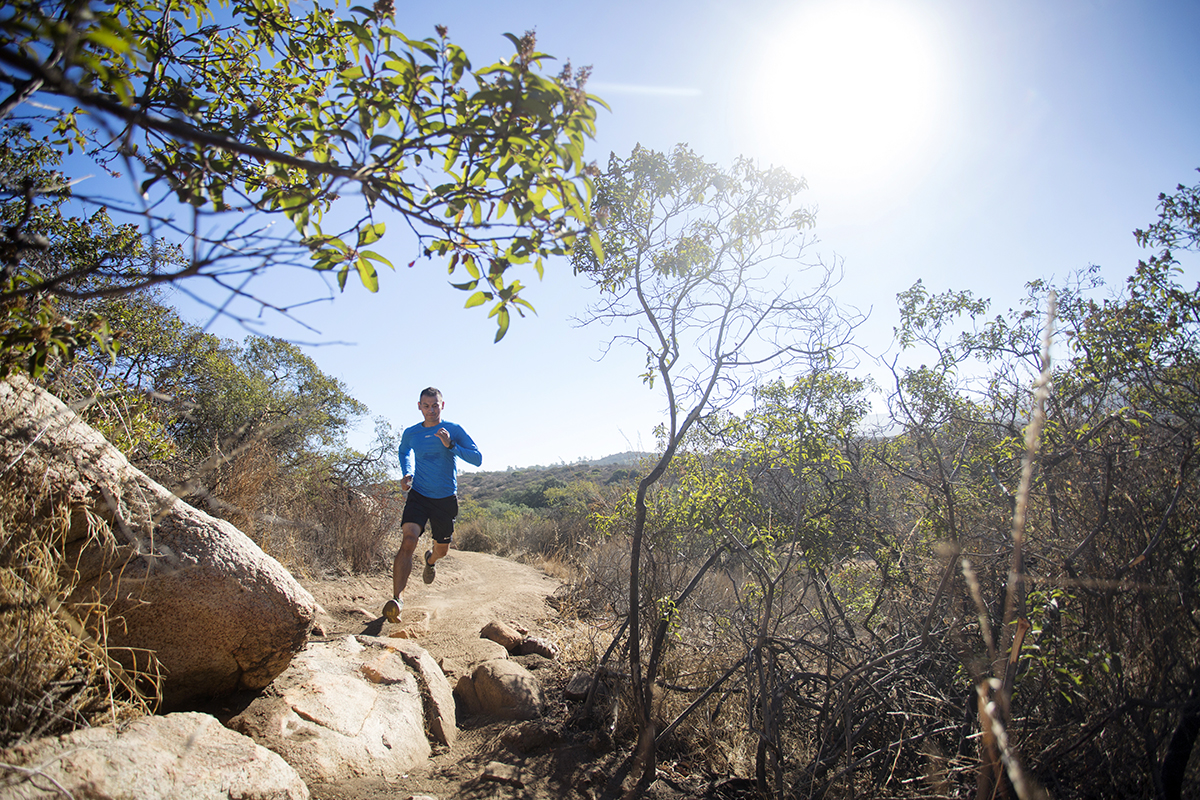 Why is Rancho La Puerta a good place to take a running vacation?
We have over 50 miles of fantastic running and hiking trails. Runners start at 1,700 feet and can gain of over 800 feet depending on the trail.  The trails are perfect.  They're wide, clearly marked, and groomed every morning before we hit them. The trails have amazing views, like at sunrise, looking west, when you're above the clouds!  The views are what keep me going.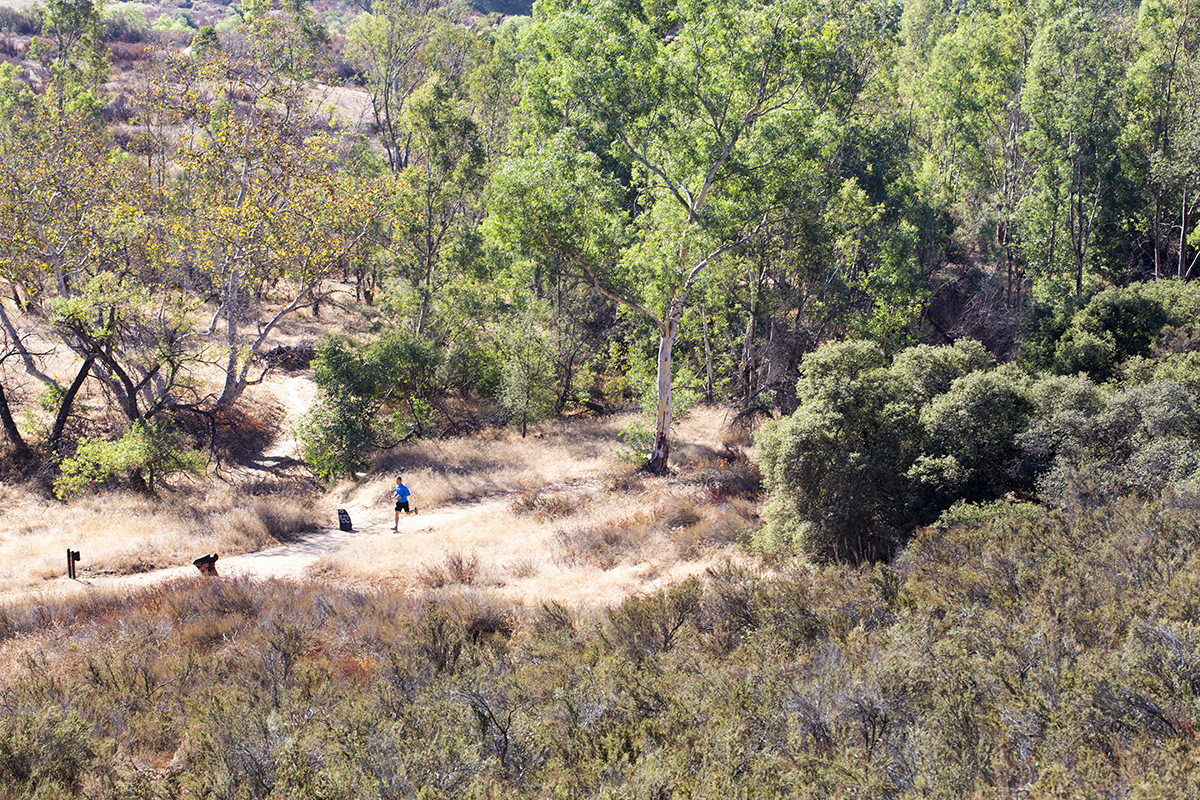 Who can participate in The Ranch's running program?
I can help with the mechanics and trail techniques for everyone from beginners to advanced runners. We will cater your running vacation to your needs and level of fitness. If you want to launch your running program here I suggest that you start on the lowland trails.  We have trails that are very challenging for the more advanced runner. We have long and steep trails that'll take your heart rate up very quickly. You can relax on the flats or really challenge yourself in the hills.  We can help with training and the process of running a half marathon or trail race. You'll leave here feeling good about your training plan and feel good about your running.
What seasons are best for a running vacation at Rancho La Puerta?
Winters can be dry and chilly. Summers are warm, but early morning and evening runs are great.  Come prepared for the season you'll be visiting. If you are coming from the tropics maybe you should visit in a cool winter month. Pack a running slick or jacket and pants for the cooler morning runs. If it's hot where you live I'd recommend visiting in spring or fall.  In summers, we run early in the morning. Guests should always bring their running kit: shoes, shirt and shorts, sunscreen, water bottle, and sunglasses.
What results can guests expect?
When you leave The Ranch you will be satisfied with your training.  You will leave stronger, smarter and have a focused plan to achieve your goals. You'll have everything you need regarding the best footwear, nutrition, running techniques, post-race workouts and recovery. We are here to help!