Chef AJ recently came back to The Ranch to be a guest instructor at La Cocina Que Canta, our cooking school and taught us one of her favorite soups, Smokey Butternut Squash Bisque. A pressure cooker reduces cooking time and typically uses less liquid then cooking in a pot with a lid. Most of the flavors and nutrients stay right where you want them too, in your food.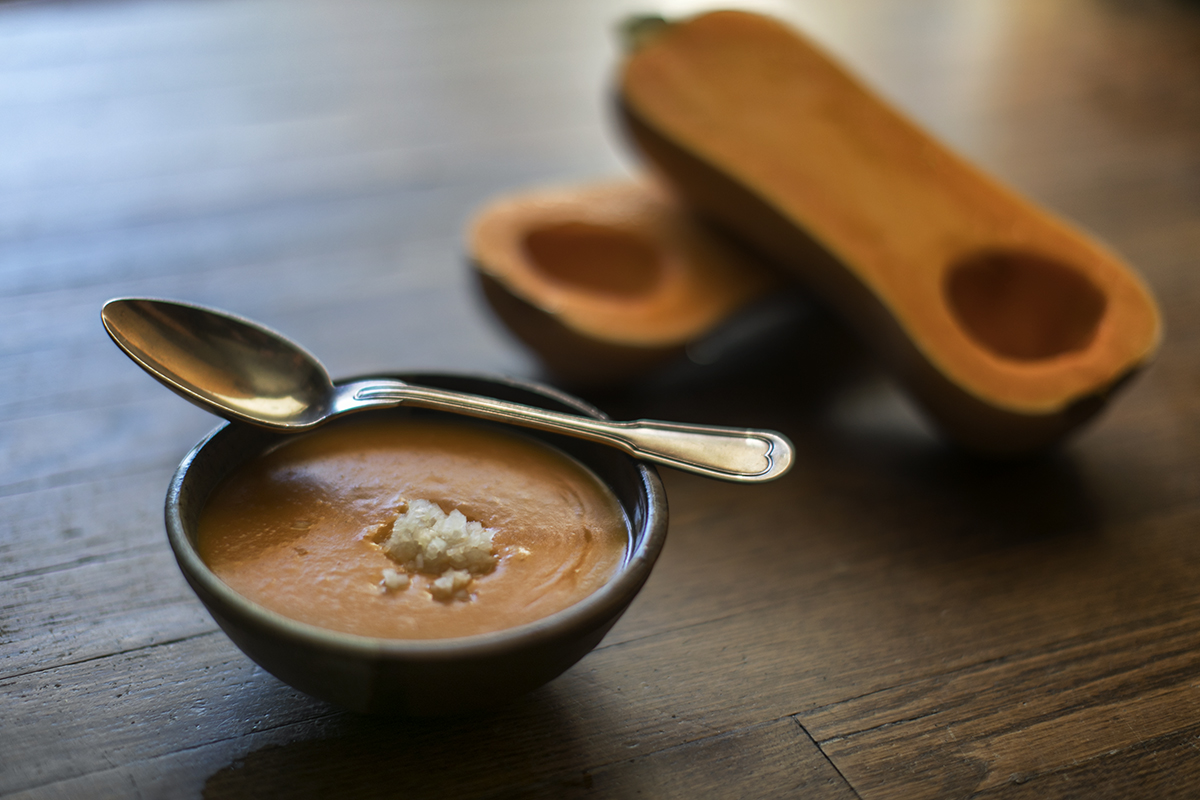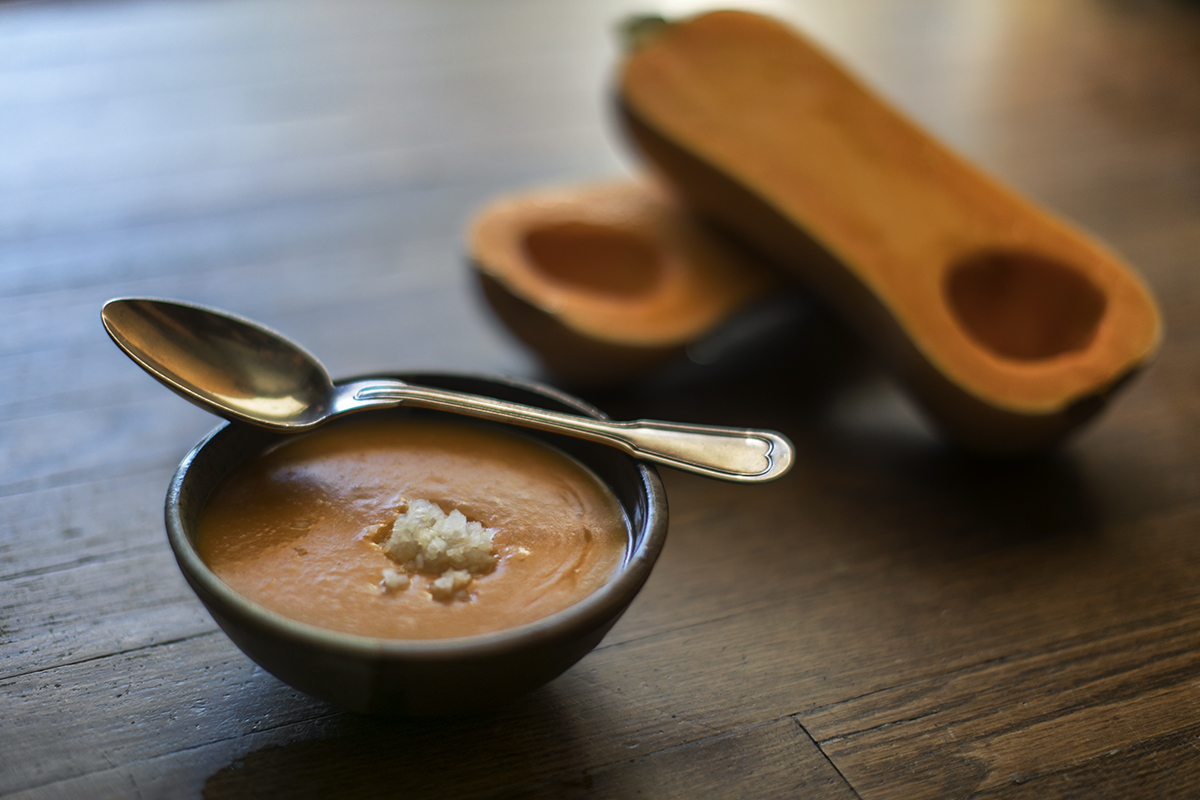 Makes 6 – 8 servings.
Ingredients:
2 pounds peeled butternut squash
10 ounces of chopped onions, about 3 cups
6 cloves of garlic
3 cups of water
4 pear halves
¼ cup gluten-free oats
1 Tablespoon SMOKED paprika (different than regular paprika)
½ Tablespoon Benson's Table Tasty (or your favorite salt-free seasoning)
1/8 – 3/16 of a teaspoon chipotle powder
1 cup unsweetened non-dairy milk
Preparation:
Peel and cut the squash so it fits in your pressure cooker as needed.
Sauté the onions till light brown. Add a little water if needed.
Place all ingredients except for the non-dairy milk in the pressure cooker and cook on high pressure for 6 minutes.
Release the pressure, add the non-dairy milk, and puree.  You can use a hand-held immersion blender right in the pot or carefully transfer to a blender to blend.
Garnish with a bit of red onion.
CHEF'S NOTE:
You can buy already peeled butternut squash in many stores now or even use frozen.  It can be difficult to cut a squash so an easy way to cook a whole butternut squash is in your Instant Pot.  I always keep canned or jarred pear halves in their own juice on hand for this recipe.  You can use fresh pears but please be sure that they are ripe for the best flavor.  We love to serve this soup over any kind of grain (brown rice, millet, quinoa or wild rice) and garnish with finely chopped red onions.
See more recipes or take a few tips from Chef AJ on how to stay healthy when dining out.