The strength building plank arm row exercise is one of my favorites and really works the core muscles. Planks can be executed almost anywhere, after a run, after a hike, as a mid-day quick hit fitness break at work. The plank arm row is a great functional training exercise to stimulate many muscle groups at the same time. It works the chest and the shoulders and is primarily designed to target your shoulder blades, triceps and abdominal muscle groups.
By adding a couple lightweight dumbbells as a progression, my morning plank routine just got harder and more rewarding. Weights challenge your shoulder muscles and overall body strength.
Start in a plank position with your arms shoulder width apart, your weights next to your hands and your feet slightly wider than your hips.
Keep your neck neutral to your spine with your shoulders away from your ears.
Keeping your hips square, try to avoid rotating your torso.
With your right hand lifting your weight, keep your back straight and your elbow close to your body as you lift it toward the ceiling.
Lower the weight back to the floor and switch hands.
Repeat 10 to 15 times on each arm.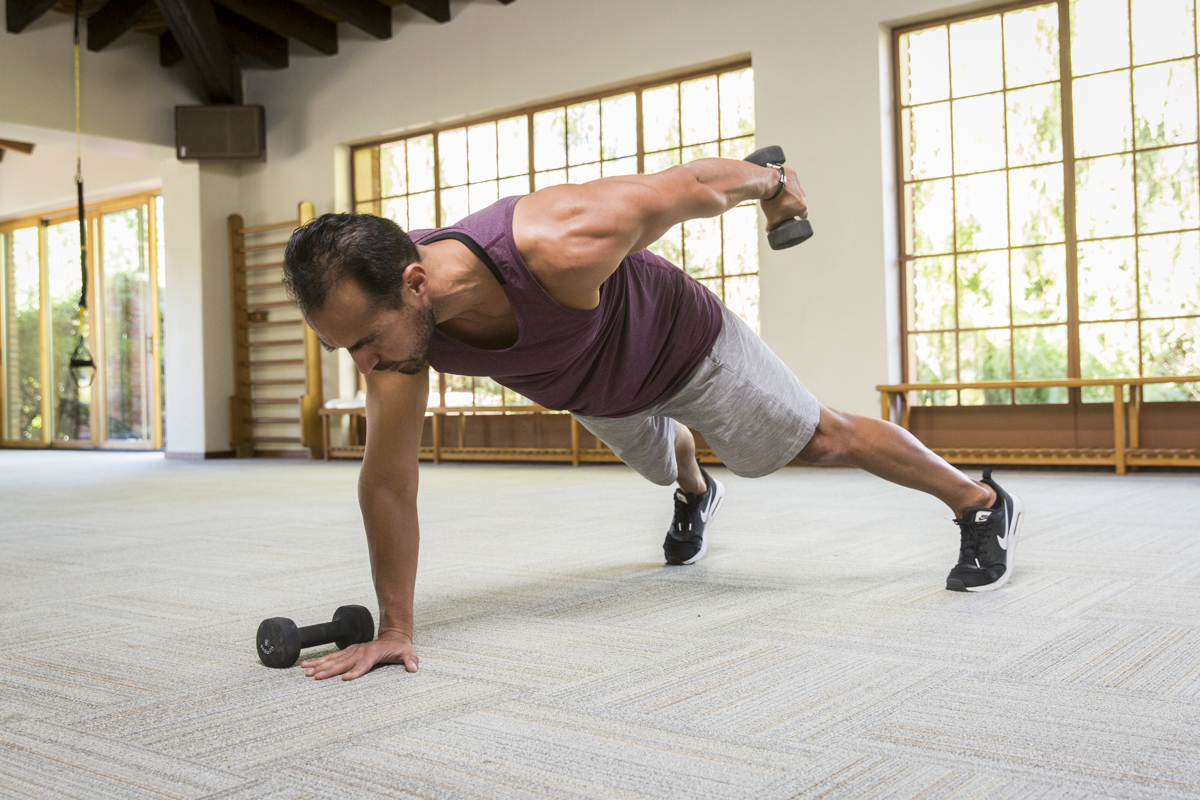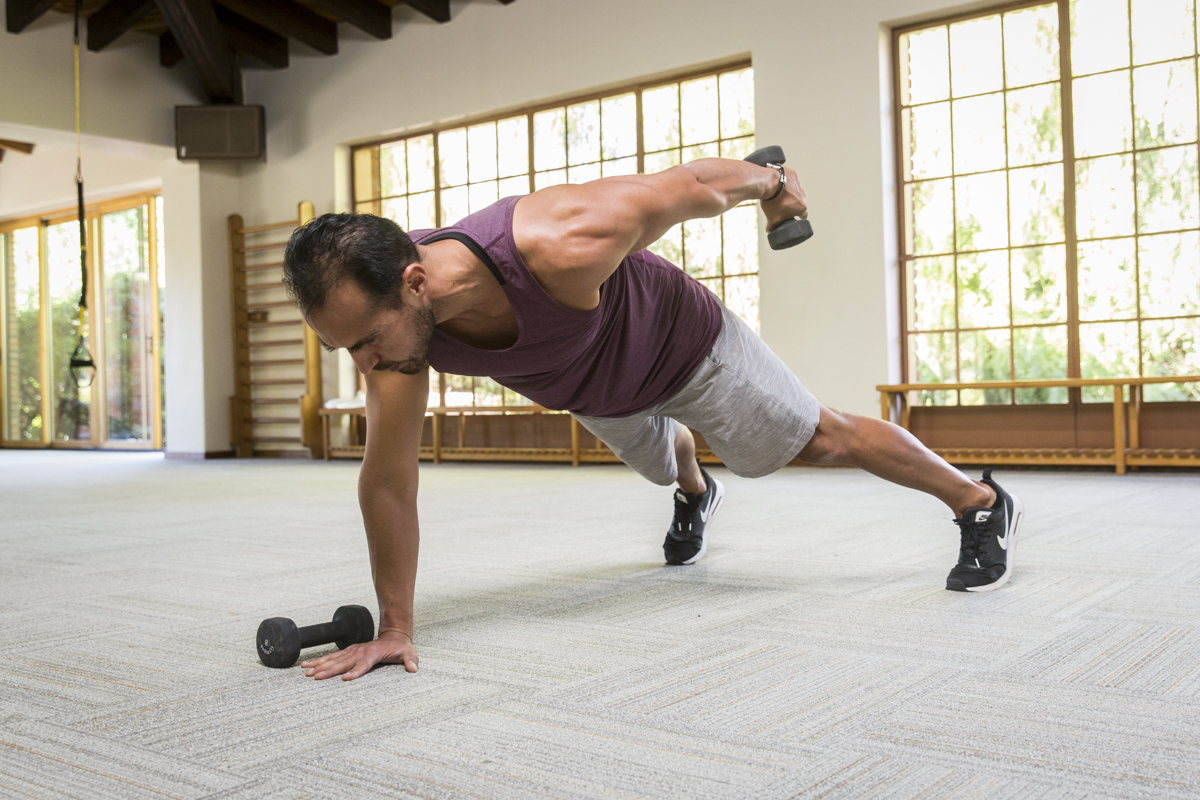 The Ranch teaches proper planking technique in our classes Cardio Muscle Blast, TABATA Sculpt, Sculpt and Strengthen LEVEL 2, and Body Bar Plus.
http://rancholapuerta.com/2016/09/26/plank/